Closing Party (arrivederci e grazie) au Fringe – Edimbourg
wooshing
Closing Party (arrivederci e grazie)
@ Edinburgh Festival Fringe 2022 avec Carlotta Sagna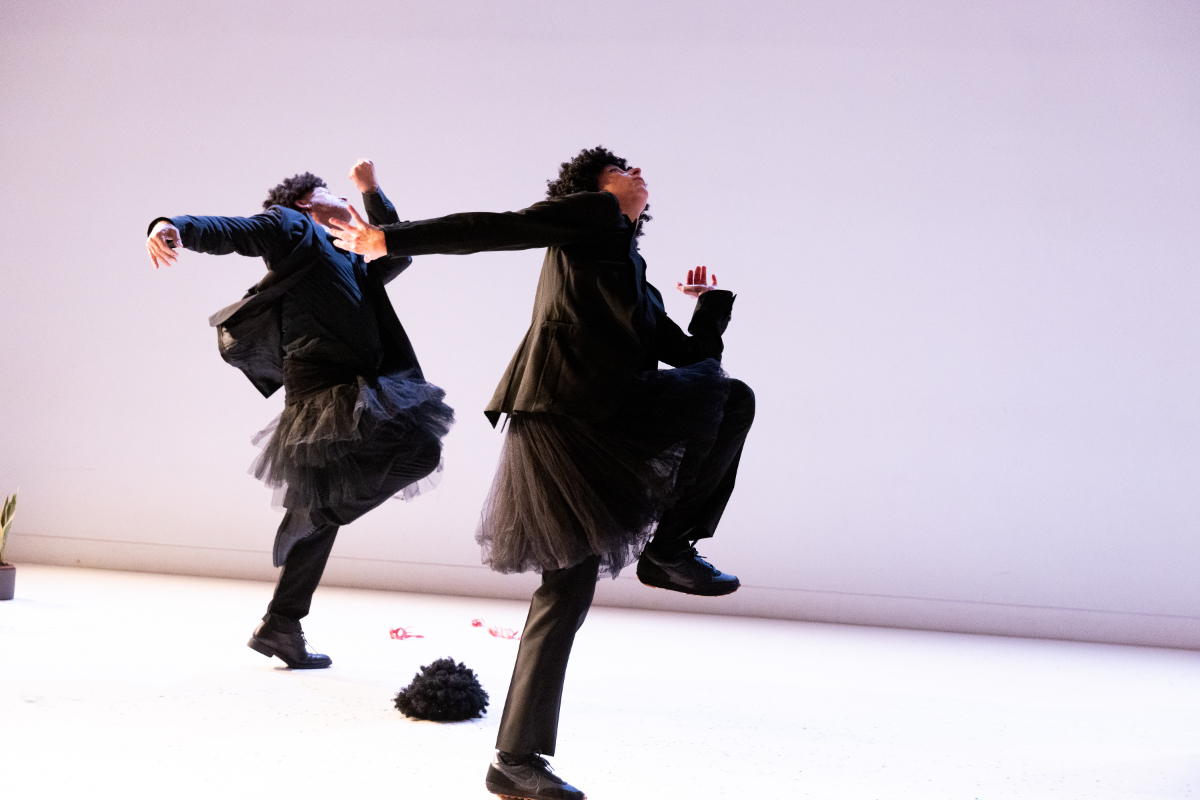 Invité par Dance base – National Centre for Dance à Edimbourg pour The Fringe, Closing Party (arrivederci e grazie) sera présenté du 5 au 14 août 2022 à 16:50 au Studio 3.
It's our UK premiere !
Carlotta Sagna, exactement comme à l'Opéra de Tunis en avril dernier, jouera le rôle de Mauro, qui reviendra fin septembre au Théâtre National de Belgique – du 27/09 au 1/10/2022.
Au plaisir de vous y retrouver !
After Happy Hour (Luminux for Theatrical Moment and Total Theatre awards) and El Pueblo Unido Jamás Será Vencido, Alessandro Bernardeschi and Mauro Paccagnella conclude their Memory Trilogy with Closing Party (arrivederci e grazie) AKA the Trilogy of the Fifty-somethings.
This glitter-less party gives us an opportunity to ponder the last gasps of great utopias. Depicting the ups-and-downs of middle age, recasting completion and exhaustion as potential new beginnings; where intimate recollections and collective memory intertwine.
A farewell waltz, blending intimate souvenirs and collective memory.
With Alessandro Bernardeschi and Carlotta Sagna/Mauro Paccagnella, featuring Ares D'Angelo.
Closing Party (arrivederci e grazie)
Dance Base – National Centre for Dance
14-16 Grassmarket – Edinburgh
du 5 au 14 août (relâche le 8) à 16:50 – Studio 3
Edinburgh Festival Fringe 2022
Réservez vos places ici