Closing Party (arrivederci e grazie) @ Contempo Festival, Kaunas – Lituanie
wooshing
Closing Party (arrivederci e grazie)
Festival ConTempo, Kaunas – Lithuania
27 novembre 2022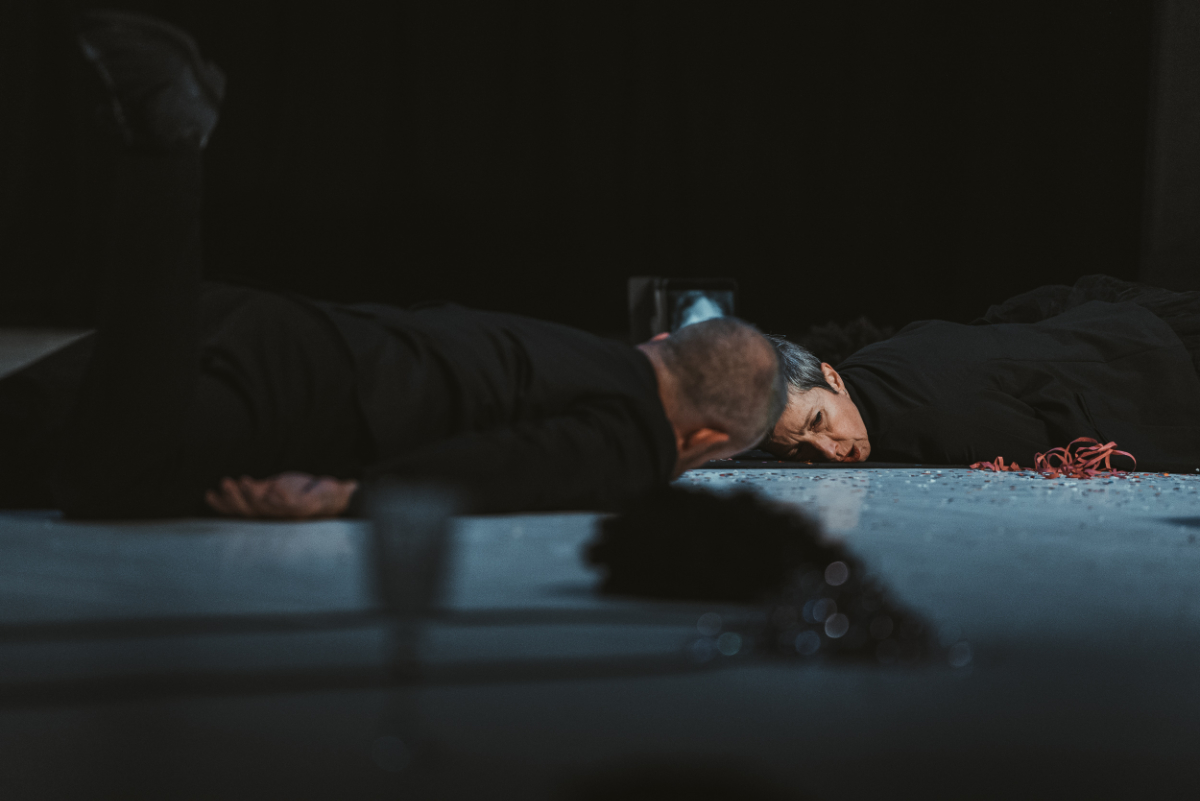 Festival ConTempo: Closing party (arrivederci e grazie) | Wooshing Machine (Belgium, Italy)
27 November 2022
After Happy Hour and El Pueblo Unido Jamás Será Vencido, Alessandro Bernardeschi and Mauro Paccagnella conclude their Memory Trilogy with Closing Party (arrivederci e grazie).
This party with no glitter, which is both absurd and ironic, gives us an opportunity to ponder and glimpse the last gasps of the great utopias of history. The final part of a delightful triptych depicting the ups-and-downs of middle age, Closing Party (arrivederci e grazie) recasts completion and exhaustion as potential new beginnings, where intimate recollections and collective memory intertwine to become one.
Alessandro and Mauro imprint their gestures and tease out their pathways, from Marianne Faithfull to Béjart's Bolero, from the Italian Years of Lead (Anni di Piombo) to Pier Paolo Pasolini, and from feathers to wigs. Not forgetting tutus.
However, all of this would be in vain were it not for the delicate beauty of their ageing dance bodies, reinforcing the political character of the piece, where age is no longer just the metaphorical background, but in fact the core of the choreographic phrase. A dance for two, a farewell waltz, both ironic and zany, a closing ball that is at once serious and light-hearted, whose scenic score is based on a troubling double game.
With Alessandro Bernardeschi and Carlotta Sagna
Festival ConTempo
Closing Party (arrivederci e grazie)
Kultūros platforma, VŠĮ
Stakių g. 8-2, Kaunas, Lietuva
Company number 305048977
Email: vadyba@contempofestival.lt
Phone no.: +37067811289
Website: contempofestival.lt/
Liens
Productions Closing Party (arrivederci e grazie)
Closing Party (arrivederci e grazie) – Captation mai 2021 (sous-titrage EN)